What's New

Online Registration

Patient Guide

Features

Honors

Health Examination

Stories

International Medical Service Center
03/30/2020 Pupils Cheer Frontier Medical Staff of TCVGH Up
Cited (3)
Print


2022/11/2 15:10:42

1851
Set the Roots of Epidemic Prevention Concept in Pupils!
Pupils Cheer Frontier Medical Staff of TCVGH Up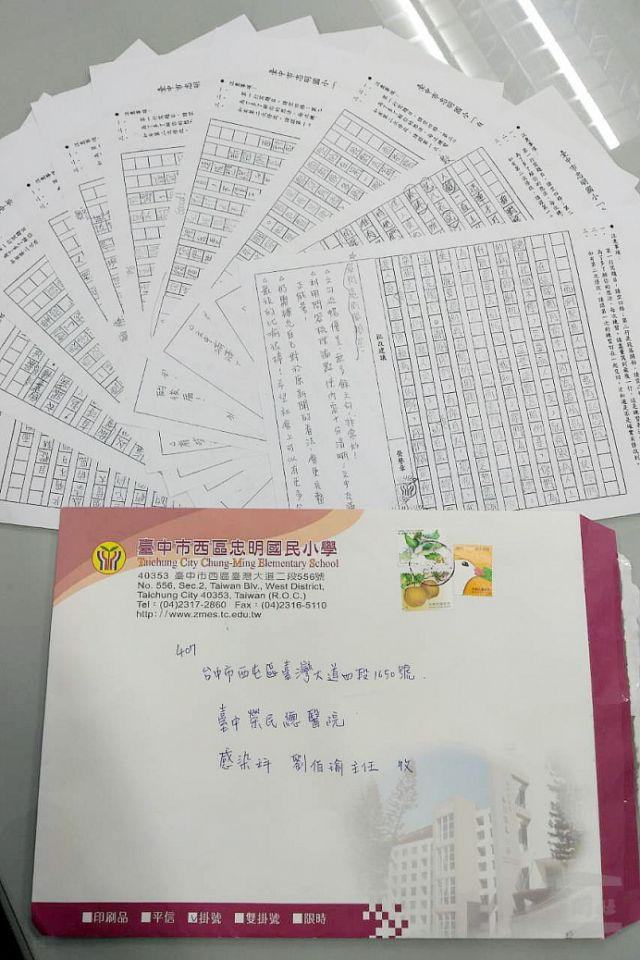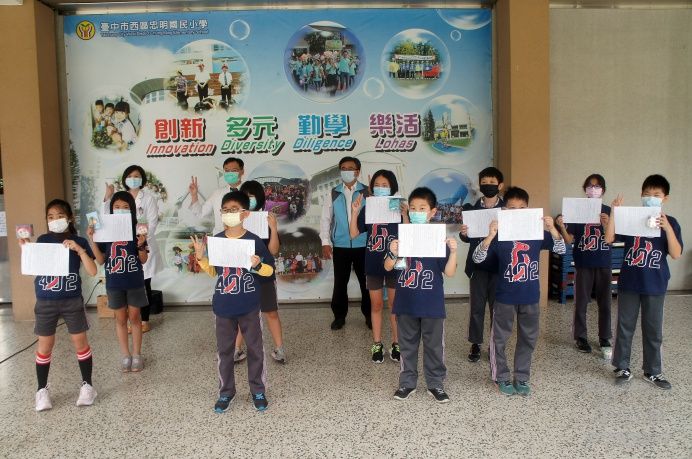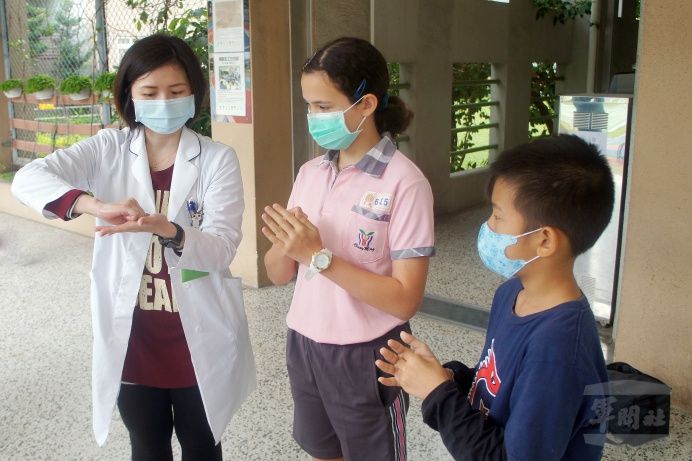 Since the beginning of this year, the epidemic of COVID-19 (new coronavirus pneumonia) has spread around the world. During just over two months, it has become a global epidemic and the number of cases has grown exponentially. However, with measures praised globally, Taiwan has been a gifted student in the world for solving the tough problem of epidemic prevention. The medical teams have been always safeguarding health of the people in Taiwan at the frontier of epidemic prevention. Recently TCVGH has received an email from Zhongming Elementary School, which contains many compositions written by the schoolchildren and expressed the children's caring, solicitude and encouragement for the hard-working medical staff.
Heartwarming Anti-epidemic Stories - Pupils' Compositions Show Solicitude for Medical Staff
     In order to improve the children's thinking and expression ability, an event named "Free Writers" has been promoted among the students at middle and senior grades of Zhongming Elementary School and "COVID-19" is the first topic of this semester. By taking epidemic prevention as the subject, the event is promoted to inspire thinking and compassion of the children, encourage them to express their feelings and thoughts about recent epidemic situation and share their gentle whispers to the medical staff to present their and sincere and heartfelt wishes based on the news reports about unequal treatment borne by the medical staff for epidemic prevention.
Promote Epidemic Preventions among Pupils to Convey Correct Concepts
     Prof. Wayne Huey-Herng Sheu, the Superintendent of TCVGH indicated, when they received the caring information from the pupils, they were deeply thankful and moved. Therefore TCVGH decided to send medical representatives to visit Zhongming Elementary School with the mission that was to convey the methods about how to protect themselves, their families and friends to the students in an active and positive way and extend the medical staff's gratitudes to the students and teachers for their supports. That was an precious opportunity for the TCVGH to do its part for epidemic prevention.
     Dr. Bo-Yu Liu, the Director of Infectious Disease Department, TCVGH says, it can be summarized according to the experiences in epidemic prevention of each nation, national health consciousness and epidemic prevention in community are key points of this battle. So keeping social distance, respiratory etiquette or hand hygiene should be promoted in the communities and among children for implementation.
Facing epidemic that tests human nature, school education is absolutely necessary
     Mr. Yao-Zhong Chang, the Principal of Zhongming Elementary School emphasizes, it is an unshirkable task for the school to conduct relevant educations besides fulfilment of epidemic preventions and promotion of correct hygienic concepts in the campus under the furious spreading of COVID-19. Ups and downs of the epidemic test everyone's human nature and judgement ability. It is expected that children can reflect on themselves, think about what positive behaviors they can take in this outbreak, put themselves in the place of others and make a positive impact on others in the education field.