What's New

Online Registration

Patient Guide

Features

Honors

Health Examination

Stories

International Medical Service Center
Services&Features
Cited (4)
Forward


LastUpdate:2018/10/24 15:25:02
Hits:1134
style="font-weight: bold; font-size: 0.889em.1px; margin-bottom: -0.2em; line-height: 2.2em;">Service & Equipment >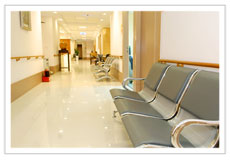 We provide flexible examination combinations according to individual requirement. Additional tests such as endoscopy under sedation, multi-sliced CT and whole body MRI can also be arranged. We can also assist you with follow up outpatient appointment in TVGH and prompt referrals.
Our health management practitioners will follow up your condition regularly. You will never miss the most important follow up examination or treatment.
style="font-weight: bold; font-size: 0.889em.1px; margin-bottom: -0.2em; line-height: 2.2em;">Equipment >
We use newly use endoscopic system which provide high standard of accuracy and precision. It is up to you either having endoscopic study with sedation or not.





All the anesthesia will provide by professional anesthetist.





We use specialized autoclave to sterilize all endoscopic equipment to prevent cross infection.





Our doctors will provide examination results and relevant suggestions on the same of the examination according to individual needs. We also assist you with outpatient appointment.